Sommaire

Que contient le programme?
Les stars, une photo, des liens, l'histoire, le buzz...
Et au total toute une saison de cinéma jusqu'au réveillon de fin d'année.
Au fur et à mesure de l'actualité, on y ajoutera des bandes annonces, des infos supplémentaires, et de nouveaux liens.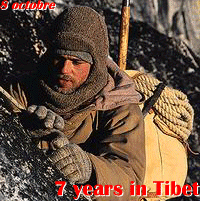 U-Turn - Oliver Stone, Sean Penn
Kiss the girls - Morgan Freeman, Ashley Judd
Boogie Nights - Mark Wahlberg, Julianne Moore
The Gingerbread man - Kenneth Branagh, Robert Downey
Washington Square - Jennifer Jason Leigh, Albert Finney
7 years in Tibet - Jean-Jacques Annaud, Brad Pitt
Rien ne va plus - Michel Serrault, Isabelle Huppert
Devil's advocate - Al Pacino, Keanu Reeves
A life less ordinary - Ewan McGregor, Cameron Diaz
Gattaca - Uma Thurman, Ethan Hawke
Switchback - Dennis Quaid, Danny Glover
Et en France... - En chair et en os, Le Pari, Marthe ou...
Comédie à l'anglaise - The Full Monty, Bean
Les Cannois - The sweet herefater, L'Anguille...