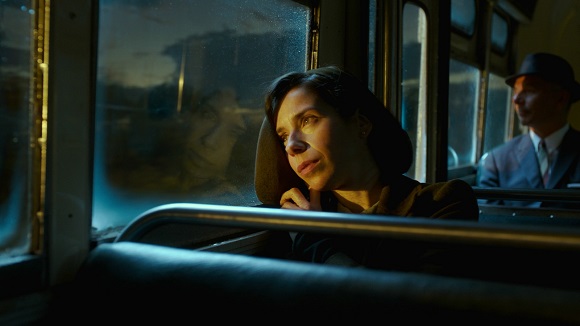 Il y a quelques minutes, l'Academy of Motion Picture Arts and Sciences a dévoilé le nom des œuvres et professionnels du cinéma nommés pour les 90e Oscars. Sans surprise, quelques films se démarquent et font figure de favoris dans certaines catégories (La Forme de l'eau, Three Billboards : Les Panneaux de la Vengeance, Lady Bird). Mais il ne faudrait pas sous-estimer les films dont la course à l'Oscar a débuté il y a plus longtemps (Call Me By Your Name, Get Out, Dunkirk) et qui pourraient bien créer la surprise. Bien qu'aucun film n'atteigne l'impressionnant record de La La Land l'an dernier (14 nominations), La Forme de l'eau part avec une petite longueur d'avance.
- La forme de l'eau : 13 nominations
- Dunkerque: 8 nominations
- 3 Billboards, les panneaux de la vengeance: 7 nominations
- Les heures sombres, Phantom Thread: 6 nominations
Cette année, la cérémonie aura lieu le 4 mars et sera animée par Jimmy Kimmel tandis que Viola Davis, Mahershala Ali, Emma Stone et Casey Affleck remettront les prix de meilleur acteur, meilleur actrice, meilleur acteur dans un second rôle et meilleure actrice dans un second rôle.
Meilleur film
Call Me by Your Name
Darkest Hour
Dunkirk
Get Out
Lady Bird
Phantom Thread
The Post
The Shape of Water
Three Billboards Outside Ebbing, Missouri
Meilleur réalisateur
Paul Thomas Anderson, Phantom Thread
Guillermo del Toro, The Shape of Water
Greta Gerwig, Lady Bird
Christopher Nolan, Dunkirk
Jordan Peele, Get Out
Meilleur acteur
Timothée Chalamet, Call Me By Your Name
Daniel Day-Lewis, Phantom Thread
Daniel Kaluuya, Get Out
Gary Oldman, Darkest Hour
Denzel Washington, Roman J. Israel, Esq.
Meilleur actrice
Sally Hawkins, The Shape of Water
Frances McDormand, Three Billboards Outside Ebbing, Missouri
Margot Robbie, I, Tonya
Saoirse Ronan, Lady Bird
Meryl Streep, The Post
Meilleure actrice dans un second rôle
Mary J. Blige, Mudbound
Allison Janney, I, Tonya
Lesley Manville, Phantom Thread
Laurie Metcalf, Lady Bird
Octavia Spencer, The Shape of Water
Meilleur acteur dans un second rôle
Willem Dafoe, The Florida Project
Woody Harrelson, Three Billboards Outside Ebbing, Missouri
Richard Jenkins, The Shape of Water
Christopher Plummer, All the Money in the World
Sam Rockwell, Three Billboards Outside Ebbing, Missouri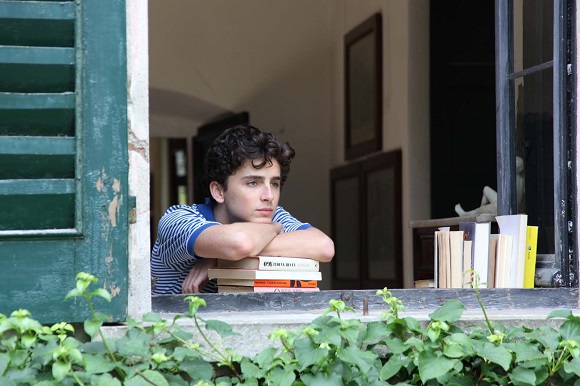 Meilleurs décors
Beauty and the Beast
Blade Runner 2049
Darkest Hour
Dunkirk
The Shape of Water
Meilleure photographie
Blade Runner 2049 (Roger Deakins)
Darkest Hour (Bruno Delbonnel)
Dunkirk (Hoyte van Hoytema)
Mudbound (Rachel Morrison)
The Shape of Water (Dan Laustsen)
Meilleurs costumes
Beauty and the Beast (Jacqueline Durran)
Darkest Hour (Jacqueline Durran)
Phantom Thread (Mark Bridges)
The Shape of Water (Luis Sequeira)
Victoria & Abdul (Consolata Boyle)
Meilleur montage son
Baby Driver
Blade Runner 2049
Dunkirk
The Shape of Water
Star Wars: The Last Jedi
Meilleur mixage son
Baby Driver
Blade Runner 2049
Dunkirk
The Shape of Water
Star Wars: The Last Jedi
Meilleur court-métrage d'animation
Dear Basketball
Garden Party
Lou
Negative Space
Revolting Rhymes
Meilleur court-métrage de fiction
DeKalb Elementary
The Eleven O'Clock
My Nephew Emmett
The Silent Child
Watu Wote/All of Us
Meilleure musique de film
Dunkirk (Hans Zimmer)
Phantom Thread (Jonny Greenwood)
The Shape of Water (Alexandre Desplat)
Star Wars: The Last Jedi (John Williams)
Three Billboards Outside Ebbing, Missouri (Carter Burwell)
Meilleur effets visuels
Blade Runner 2049
Guardians of the Galaxy Vol. 2
Kong: Skull Island
Star Wars: The Last Jedi
War for the Planet of the Apes
Meilleur montage
Baby Driver (Jonathan Amos & Paul Machliss)
Dunkirk (Lee Smith)
I, Tonya (Tatiana S. Riegel)
The Shape of Water (Sidney Wolinsky)
Three Billboards Outside Ebbing, Missouri (Jon Gregory)
Meilleurs maquillage et coiffure
Darkest Hour
Victoria & Abdul
Wonder
Meilleur film en langue étrangère
Une femme fantastique
L'insulte
Faute d'amour (Loveless)
On Body and Soul
The Square
Meilleur court-métrage documentaire
Edith+Eddie
Heaven Is a Traffic Jam on the 405
Heroin(e)
Knife Skills
Traffic Stop
Meilleur film documentaire
Abacus: Small Enough to Jail
Visages Villages
Icarus
Last Men in Aleppo
Strong Island
Meilleure chanson originale
"Mighty River" (Mudbound)
"The Mystery of Love" (Call Me by Your Name)
"Remember Me" (Coco)
"Stand Up for Something" (Marshall)
"This Is Me" (The Greatest Showman)
Meilleur film d'animation
The Boss Baby
The Breadwinner
Coco
Ferdinand
Loving Vincent
Meilleur scénario adapté
Call Me by Your Name (James Ivory)
The Disaster Artist (Scott Neustadter & Michael H. Weber)
Logan
Molly's Game (Aaron Sorkin)
Mudbound (Dee Rees & Virgil Williams)
Meilleur scénario original
The Big Sick (Emily V. Gordon & Kumail Nanjiani)
Get Out (Jordan Peele)
Lady Bird (Greta Gerwig)
The Shape of Water (Guillermo del Toro & Vanessa Taylor)
Three Billboards Outside Ebbing, Missouri (Martin McDonagh)